J.R. Smith wants a hot young freak to know something.
Reports The Life Files:
This screen grab allegedly shows a real direct message conversation between New York Knick J.R. Smith and a girl who is a senior in high school before his team's game against the Philadelphia 76ers last month. He's smooth as ice!
And now…J.R. offers pipe.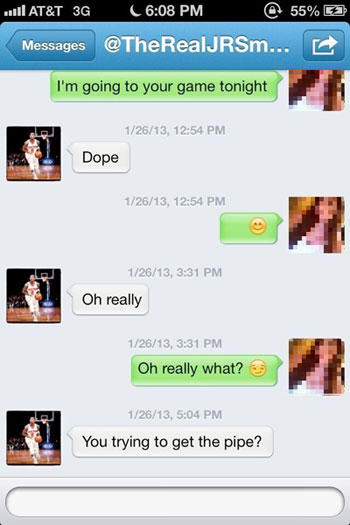 And now…
This is EbenGregory.com…telling you any man today who returns from work, sinks into a chair, and calls for his pipe is a man with an appetite for danger.